As you probably know by now if you have been reading this blog for any length of time, my 2nd grader is a huge LEGO lover! So I am always on the look out for ways to incorporate the use of LEGO into our homeschool activities.
*UPDATE!*
Here are lesson plans I used to teach a couple Learning with LEGO Co-op classes with our homeschool group:
Click here to download Week 1 Learning with LEGO Co-op Class Plans
Click here to download Week 2 LEGO Co-Op Class Plans
If you missed my post
Learning with LEGO: History and Geography
you will definitely want to check that out!
Here's a fun game we played with LEGOs to
practice spelling
.
And be sure to read the post
How to Teach Your Child the 10 Commandments
to see how we use LEGO for Bible memory work!
If you have not yet, be sure to
follow my LEGO Learning board on Pinterest
to find TONS of great LEGO learning resources covering many school subjects! I keep finding all kinds of amazing ways to use these little bricks! I add new pins to this board daily, so check it out!
Here are a couple of LEGO books that Big Brother received as gifts last Christmas that we have found particularly fun and useful:
The LEGO Ideas Book
- Big Brother could literally spend days reading and looking through the pictures in this book! Great for giving inspiration and sparking creativity! (Also a sneaky way to encourage some independant reading!)
Building Faith Brick by Brick
- This is basically a teacher's manual for teaching a Bible class using LEGO! This could definitely be used by a homeschool family, co-op, Bible club, Sunday School, or youth group. There are stories, LEGO build suggestions, snack ideas, and much more. Just a very neat book! I plan to use it over the summer here.
Here are a few particular blogs I have found to be extremely helpful with LEGO learning:
Walking by the Way
- We have done the LEGO lapbooks on this site, and they are awesome!! You will also find more LEGO co-op ideas.
Proverbial Homemaker
- We used the LEGO Jesse Tree study offered on this site to do an Advent Bible study with LEGO during the month of December for Bible class. Loved it! I also saw an Easter LEGO challenge is being offered as well!
Homegrown Learners
- This site offers lots of LEGO learning ideas and free LEGO printables!
Need some LEGO bricks or want to add to your collection? Both
Amazon
and
CBD
offer LEGO sets at good prices!!
Again, make sure you
follow my LEGO Learning Pinterest board
to get all the best LEGO resources, ideas, and activities out there for homeschoolers! And be sure you pin and/or bookmark this post and remember to check back often for updates!!
Have some tips for using LEGO for learning? Share them with us in the comments!!!
Be sure to connect with me on
Twitter
,
Pinterest
,
Instagram
and
Facebook
!!
This post contains affiliate links.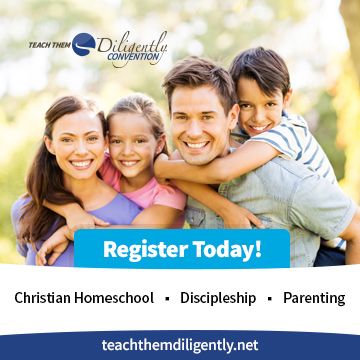 Link Ups I Join -
Modest Monday
,
Hip Homeschool Blog Hop
,
From House to Home
,
Women Living Well
,
Fellowship Friday
,
Weekly Wrap Up -
,
TGI Saturday
,
Share It Saturday
,
The Homeschool Mother's Journal
,
Mom 2 Mom
,
Growing in Grace